7:08 PM 24th September 2020
cars
Beatles-era Footbridge Could Soon Be Coming Ob-la-down
An ageing Merseyside footbridge which went up when The Beatles were still topping the charts could soon be replaced.
The bridge over the A5036 Dunnings Bridge Road, at the junction with Park Lane in Netherton, was constructed in 1968 in the same year that Hey Jude and the White Album were released.
Highways England is now planning to replace the 52-year-old structure with a new footbridge that will provide step-free access over the A5036 using new ramps, making it suitable for people with prams and wheelchairs.
The footbridge is a vital crossing over the A5036 and connects hundreds of homes to community facilities including Our Lady of Walsingham Primary School, the Goals Liverpool North training centre and local shops.
The new footbridge will also include a higher barrier so that cyclists will be able to travel safely over it without getting off their bikes. A new video has been released showing how the bridge could look: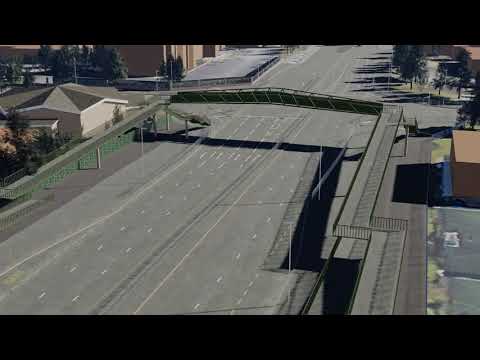 Vikas Baloch, Assistant Project Manager at Highways England, said:
"The footbridge has been up for over 50 years and is beginning to show its age. We've decided that it makes sense to replace rather than repair it as it means we can provide a better bridge over the A5036 which the whole community can use.
"We're keen to hear your views on the new footbridge, so we can take into account as many comments as possible as we develop the design for the bridge."
Construction work on the new footbridge is expected to start next year and take around 12 months to complete.
You can find out more about the scheme and have your say on the plans at
www.highwaysengland.co.uk/our-work/north-west/a5036-park-lane-footbridge
.