Phil Hopkins
Arts & Travel Editor
8:00 AM 30th January 2021
travel
Nova Scotia
As we enter the February horizon and the inoculation programme gathers apace, ALL destinations will soon be within our grasp once more.
Here we would like to share some of the extraordinary experiences that make Canada's Nova Scotia a special place and provide you with some inspiration for when the time is right to travel.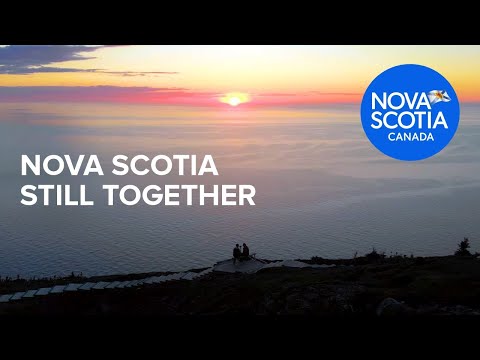 To explore where to go and what to do in Nova Scotia,be sure to download a copy of the Doers and Dreamers Travel Guide by clicking:
https://www.novascotia.com/travel-info/travel-guide
Outdoor Adventure
There's a unique kind of freedom you get from being outdoors in a place like Nova Scotia. Check out our top picks to inspire you to rediscover the power of spontaneous adventure.
Kayaking:
From the dramatic cliffs, arches and towering pinnacles of northern Cape Breton and Cape Chignecto to the sheltered waterways and isolated white sand beaches of Prospect and Tangier, for many, this coast is best seen from the water.
History buffs will enjoy paddling along historic waterfronts, while cultural enthusiasts will love chatting with local fishermen or traversing the waterways of the Mi'kmaq.
More info:
https://www.novascotia.com/things-to-do/outdoor-activities-tours/kayak-canoe
?

Tidal Bore Rafting
If you're an adventurous person, tidal bore rafting should be firmly placed on your bucket list! Twice a day, the tides in the Bay of Fundy rise and fall (between 3.5 and 16 metres, depending on the phase of the moon).
When this massive influx of water pours into the Shubenacadie River, the two waters collide to create rapids, waves, and a whole lot of swells. Add to the fun: go mud-sliding after your rafting trip!
More info:
https://www.novascotia.com/things-to-do/outdoor-activities-tours/tidal-bore-rafting
?
Gin O'Clock
A GINstitute by the Sea? Go behind-the-scenes at the award-winning Steinhart Distillery -inspired by 300-year old German family traditions- to craft your very own spirits and enjoy this unique experience where you will learn from Thomas Steinhart, the Master Ginmaker himself.
With ocean views as your backdrop, forage for ingredients and select from an array of spices and citrus to create your unique flavours with the distiller. Savour German-inspired local delicacies, paired with Nova Scotia cocktails, as you perfect your craft!
https://www.novascotia.com/packages/findapackage/ginstitute-by-the-sea/205551