Phil Hopkins
Group Travel Editor & Theatre Correspondent
12:00 AM 18th October 2023
travel
Make Sure Your Holiday's ATOL Protected – Warning!
Positive levels of bookings this autumn are expected to drive holiday reservations back to pre-pandemic levels, according to new figures from the Air Travel Organisers' Licensing (ATOL) scheme.
Booking data from ATOL suggests consumers are bucking the trend of the last couple of years and arranging last-minute October half-term getaways, organising winter sun or skiing trips or booking early for their 2024 holidays.
New consumer research conducted by ATOL, which is run by the UK Civil Aviation Authority, also revealed that 43 per cent of us are likely to book an overseas trip between now and Christmas, with the average spend on the trip expected to be £2,427.
The figure is significantly higher among 18–34-year-olds with around half (51 per cent) saying they are planning to book an overseas trip this year.
Overall, 30 per cent of those planning to book a trip said they plan to spend at least £3,000 on their holiday, with seven per cent planning to lay out more than £5,000.
The ATOL scheme offers financial protection for British holidaymakers when they book a package trip that includes a flight.
The scheme steps in to protect passengers if their holiday company ceases to trade, assisting them to get home if they are already abroad or allowing them to make a claim for a refund if they are yet to travel.
Holidaymakers are reminded to check for ATOL protection before booking this autumn.
New videos released by ATOL to mark the scheme's 50th anniversary tell the story of three consumers impacted when their travel firms went out of business in 2008 and 2019.
Carol and her partner Richard described the importance of booking an ATOL-protected holiday after they were flown home when their travel company collapsed while they were on holiday in Corfu.
Carol said: "You don't realise how important ATOL actually is until you have been through something…you don't think the horror story is going to happen.
"We certainly know what ATOL protected means now. We won't go anywhere without it...they are our best friend now."
How the ATOL scheme helped Carol and Richard: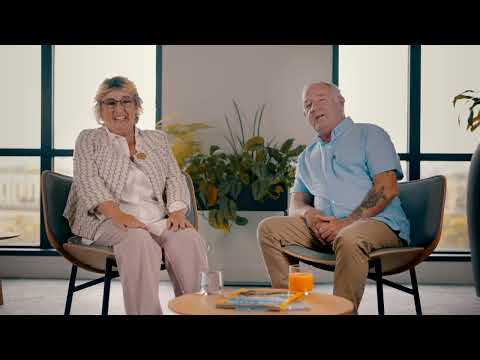 Head of ATOL at the UK Civil Aviation Authority, Michael Budge, said, "There has been a trend for late bookings all summer and it looks as if this will continue into the autumn and beyond.
"We know from our research that people plan to spend thousands on their next overseas trip, so we would urge everyone to check their provider offers ATOL-protected holidays, so they can then relax, knowing they won't be left out of pocket should anything happen to their travel firm."
ATOL is marking its 50th anniversary after the first licences were issued to travel companies in the summer of 1973.
Over the last half century, ATOL has also grown to financially protect more than 26 million passengers a year and there are now over 1,600 travel businesses licensed under the scheme.